BNGRT is an architectural story of adventure and exploration. Specialized in creating spatial experiences, conceptual-strategic thinking and experimental design across a wide range of scale. Dedicated to critical, speculative and playful projects as an integral tool for interpreting the interplay between architecture, technology, media and society. Driven by curiosity. Combining academic research and practical work. Committed to an authentic project-specific approach and fine execution in order to offer fresh, radical and optimistic approaches towards (un-)built environment and its future challenges.
SELECTED EVENTS AND EXHIBITIONS
XIV. Internationales Bauhaus-Kolloquium – Seoul Biennale of Architecture and Urbanism – MAXXI National Museum of 21st Century Arts Rome – 13th Architecture Biennale Venice – A+D Museum Los Angeles



THE ARCHITECTURE MACHINE
Exhibition Design
2020 / Munich, DE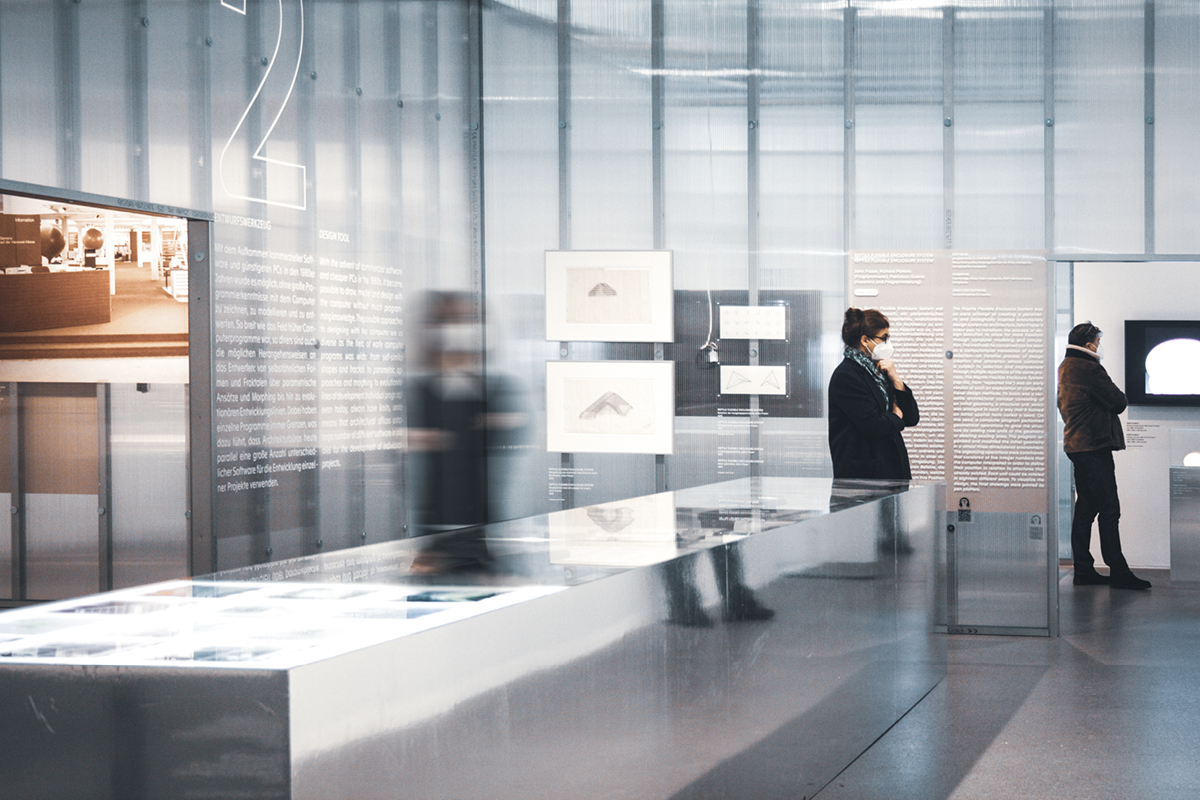 Design concept for the exhibition "The Architecture Machine" at
Architekturmuseum TUM
/ Pinakothek der Moderne, which focuses on the role of the computer in architecture. The exhibition space is divided into a basic grid of equivalent voids that are filled with life, visions, experiments and fragments. Each field of this ordering system reveals a view on society as well on design processes at a particular time. The visitor is invited to wander between these stories.