BNGRT is an architectural story of adventure and exploration. Specialized in creating spatial experiences, conceptual-strategic thinking and experimental design across a wide range of scale. Dedicated to critical, speculative and playful projects as an integral tool for interpreting the interplay between architecture, technology, media and society. Driven by curiosity. Combining academic research and practical work. Committed to an authentic project-specific approach and fine execution in order to offer fresh, radical and optimistic approaches towards (un-)built environment and its future challenges.
SELECTED EVENTS AND EXHIBITIONS

XIV. Internationales Bauhaus-Kolloquium – Seoul Biennale of Architecture and Urbanism – MAXXI National Museum of 21st Century Arts Rome – Haus der Architektur Graz – Museum of Architecture and Design Ljubljana – 13th Architecture Biennale Venice



OTTOS LUFTSCHLÖSSER
Competition
2019 / Mannheim, DE

Democratic Umbrella – International Design Ideas Competition in collaboration with Lukas Bessai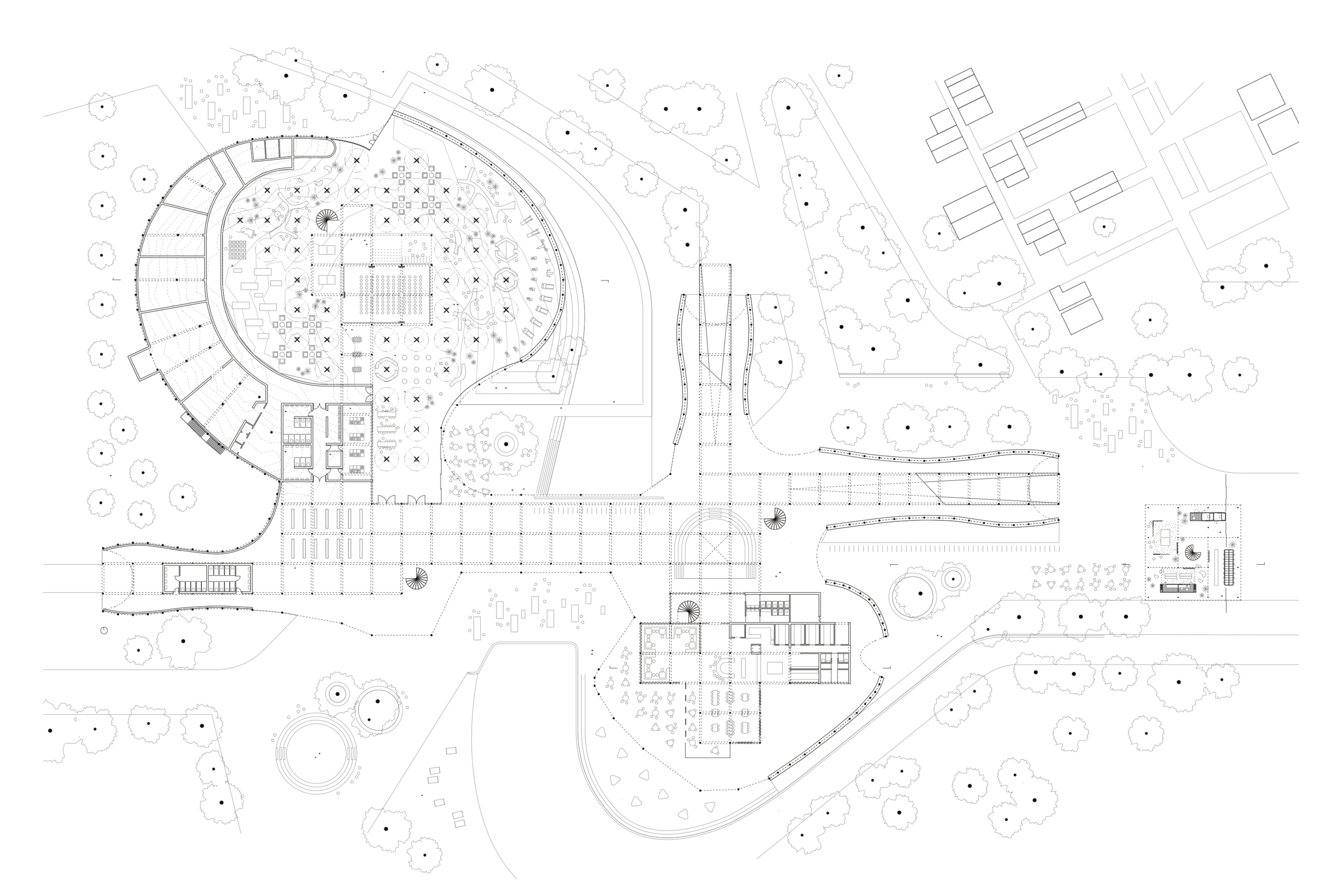 Architectural intervention, in order to spatially revive and programmatically supplement the dormant potential of Frei Otto's visionary Multihalle. A new topography is proposed in the main hall as the basis for prefabricated workspace bubbles, which are planted into the 5m grid of the Multihalle. The space between the collective of cells is supposed to stimulate common work, encounters and discourse. As a second intervention, a landmark tower is proposed on the eastern edge of the Multihalle as the new entrance to the Herzogenried-Park. In addition to office and workshop rooms, the tower also offers space for guests and speakers. The tower and the bubbles are made of simple, common materials such as wood and foil, which enable the creation of different tempered zones and thus guarantee the highest possible flexibility in terms of thermal and spatial requirements.